GO FURTHER WITH INTELLIGENT LIGHT FROM ZKW!
We are the ZKW Group - the specialist for innovative, high-quality lighting systems and electronics.
As a system supplier, we are one of the world's leading strategic partners in the automotive industry.
We light the way to the future.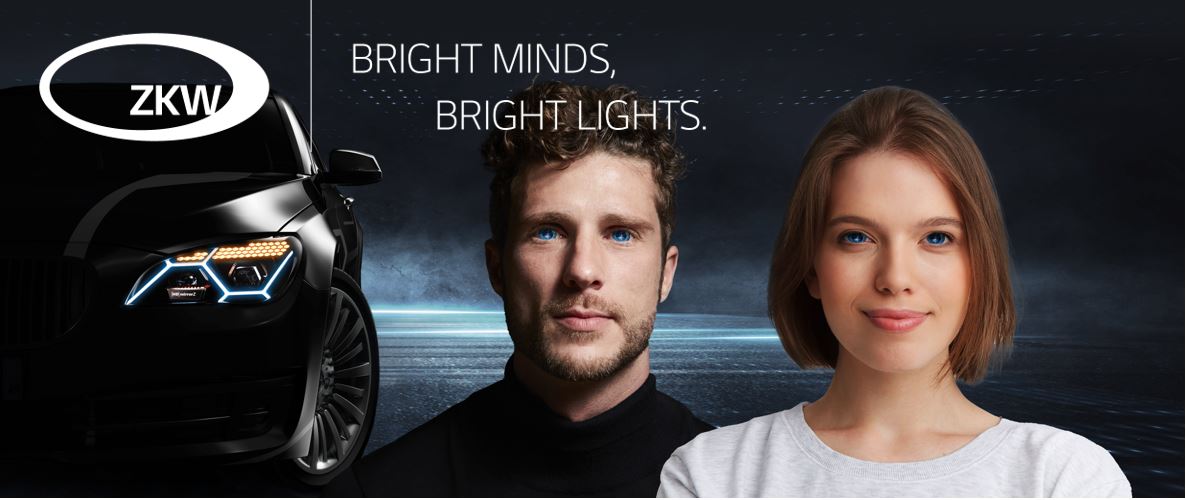 ZKW Lichtsysteme is the specialist for innovative premium lighting systems for the automotive industry. Top products include powerful and cost-efficient complete LED systems. Our primary goal is to manufacture high-tech products with the highest quality and to jointly drive the development of innovative complete lighting systems.
 

Unsolicited Application Wieselburg

ZKW Group GmbH & ZKW Lichtsysteme GmbH
TASKS
If there is no suitable vacancy for you at the moment, please feel free to use the opportunity of an unsolicited application and become part of our team. We look forward to shaping the future of ZKW with you!
QUALIFICATIONS
We are looking for candidates with a wide range of experience and training who would like to light the way to the future together with us.
WHAT WE OFFER
We offer our employees exciting and varied fields of work, a wide range of social benefits - including training and further education opportunities, home office, company health promotion, company restaurant, etc. - as well as an adequate salary.
Benefits: Accessibility; Buddy System; Childcare; Company Doctor; Company Events; Company Restaurant; Continued Education Programs; Employee Discounts; Fitness Programs; Flexible working hours; Fruit Basket; Home Office; Parking; Preventive Check-ups; Sports Events; Travel Surcharge
Apply now »